Countries Quiz Europe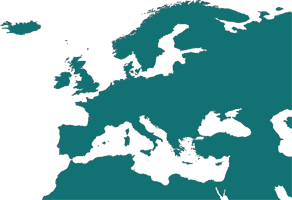 This quiz includes 20 questions about European countries - from Albania to Ukraine. Cities, lakes and other things are not queried.
Game play:
Mark on the map the places you are looking for. The closer you are to the location you are looking for, the more points you get. After all the 20 questions are answered, you can see how many points you have reached. Done!